All-In-One Program Management Software
Instructor Management
Manage your instructor's availability, schedules, payroll, paperwork, & clearances.
Programming
Build out your programming session with the ability to check in instructors that are working the program.
Billing
Track Account Receivables and the ability to invoice directly through software.
Built in CRM
Manage your sales to include: Partners, Opportunities, Non-Partners.
POWERFUL ADMINISTRATION DASHBOARD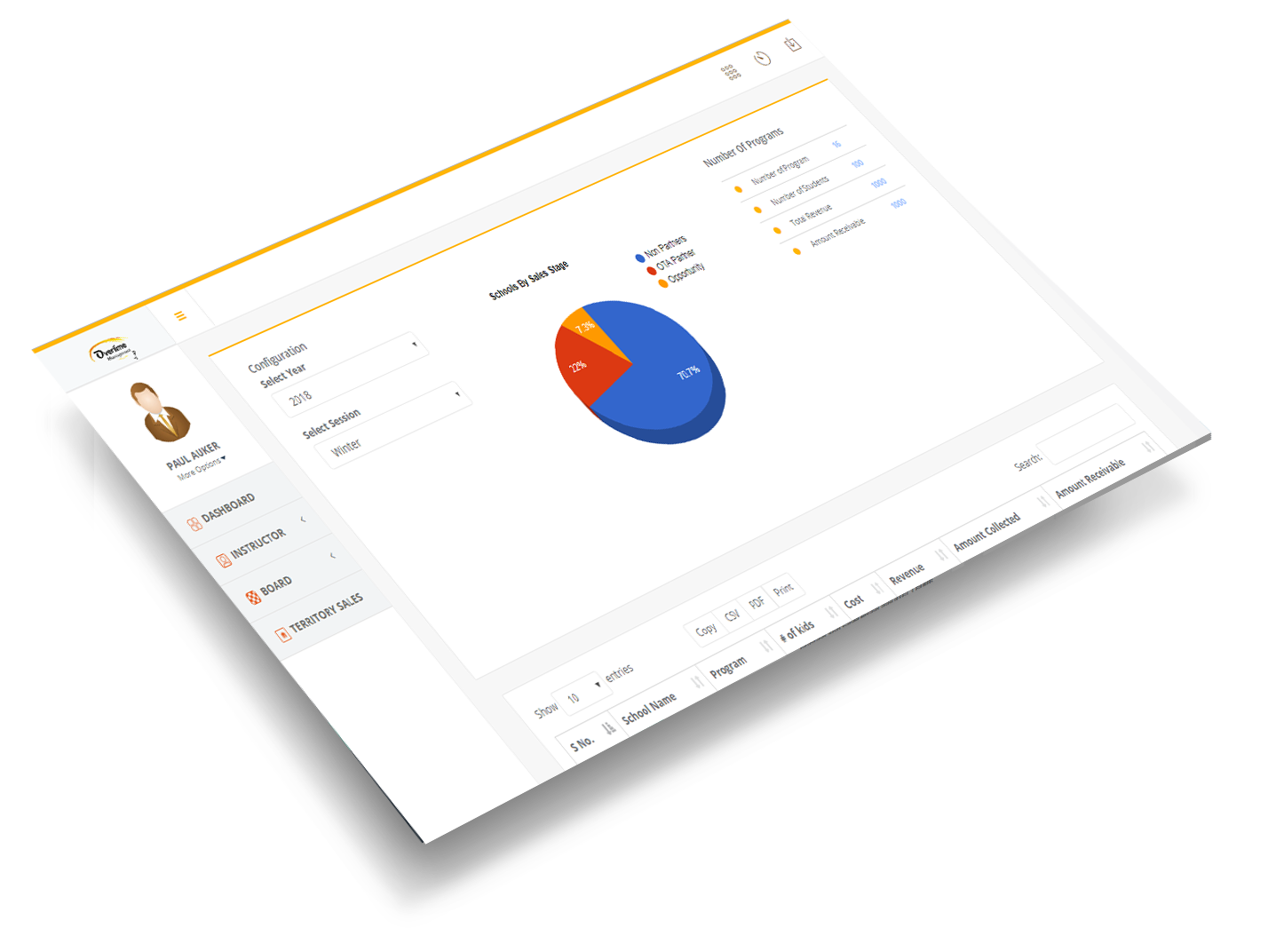 OTM Software Comes With Full Functioning APP
Scheduling Staff
OTM's software is brilliantly smart and it allows you to schedule instructors who are available on the day. If they are already scheduled somewhere else, they won't be on your available list.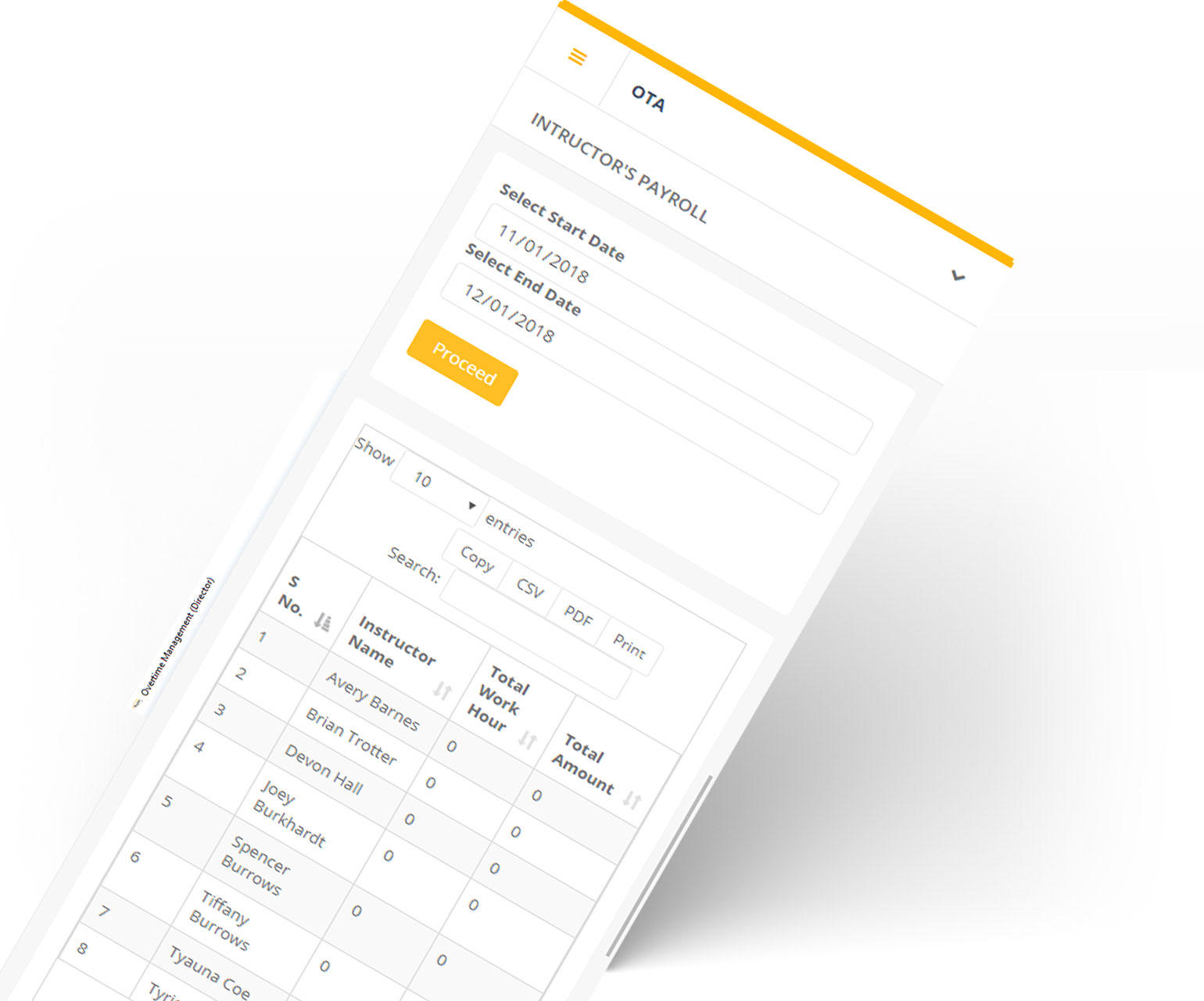 Payroll Feature
OTM's Scheduling board ties to when instructors work. On the day instructors work, you check them in as 'Good to Go' this feature talks to payroll. When payroll is due, you select your pay period dates and run payroll.